Carousel Mall...
The Heart of Central City San Bernardino...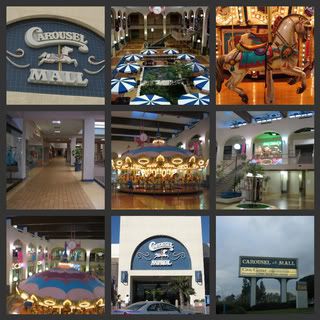 Rain or Shine..
Everyday is a great day at the Carousel Mall..
The Carousel Mall is the jewel of the central city of San Bernardino. Located in the heart of downtown, it is pristinely maintained as San Bernardino's environmentally controlled main street and city center.
Today, the Carousel Mall has developed in to a mixed use facility that is downtown San Bernardino and enjoyed by the entire city. 
It incorporates a friendly atmosphere for small retail shops and businesses, along with government offices, private businesses, and civic organizations.
Originally opened on October 11, 1972 as Central City Mall, the mall has matured and grown over the years into it's current service of....
Mixed Use Office Space

Retail Outlet Space

Meetings & Events

Entertainment

Food

Community....
The center of the mall is physically connected at it's East end with a sleek pedestrian bridge from inside the mall over busy "E"  street to San Bernardino's civic center.
The promenade of the mall is actually San Bernardino's 3rd Street, a real city street encompassed by the Carousel Mall. Many services are provided by the city of San Bernardino, including courtesy patrols that are provided by the city of San Bernardino, and it's friendly men in blue who maintain a friendly wave, and a substation inside the mall. 
The weather doesn't bother us..
At the Carousel Mall, the elements outside can sometimes be less than friendly, but inside the mall the weather is always sunny, and perfectly cool!
The mall provides a safe and friendly village in an environmentally controlled setting with plenty of walking space, and things to enjoy for San Bernardino's citizens, and downtown workers.
So come home to the Carousel Mall and see what you've been missing....
Grab a bite to eat on your lunch hour, shop one of the convenient retail spaces, or check out one of the many other interesting offerings at the Carousel Mall...